Zino finishes a successful workshop with NZTE & Callaghan
By Allen Fan
9th of April 2019 marked another successful event by the Zino Innovation Hub. Attendees included Zino LPs and representatives from Googol Tech, NZTE, Callaghan and NZ Migrant Investors Network. The event was part of Googol Tech's study trip in New Zealand.
Zino Ventures Invests In Merlot.Aero
By Zino Ventures Team
The 3rd Annual Summit of Airline Chief Digital & Innovation Officer (ACIO) was held at the Intercontinental hotel in Shanghai in early December.
By Kerry McIntosh
You can talk about China, how vast the market is, the scale of the opportunities and how complex it can be to access these opportunities but nothing provides insight like spending time in market…
Zino helps Chinese coder to create a new digital world overseas
"Mobile internet platforms have lots of potential overseas" – Rock , the founder of Enring, said so confidently at his Auckland office.
Winner is revealed in the Final's Gala New Kiwis Challenge 2018
The Final's Gala of the New Kiwis Challenge (NKC) start-up competition was held at the Unleash Space at Auckland University Centre for Innovation & Entrepreneurship, gathering together more than 150 guests – venture investors, angels, mentors, advisers, entrepreneurs and media.
Announcing the top 5 of migrant founded startups in the Zino New Kiwis Challenge
August 06, 2018
They are The Semi-finalist!! The top 5 teams were announced!!
Reaching great heights: immigrant businesses taking part in the Zino New Kiwis Challenge
July 27, 2018
The finalists for the Zino New Kiwis Challenge have been unveiled. Aside from being businesses led by people who've immigrated to Aotearoa, they're also helping New Zealand continue to punch well above its weight as a nation of innovation.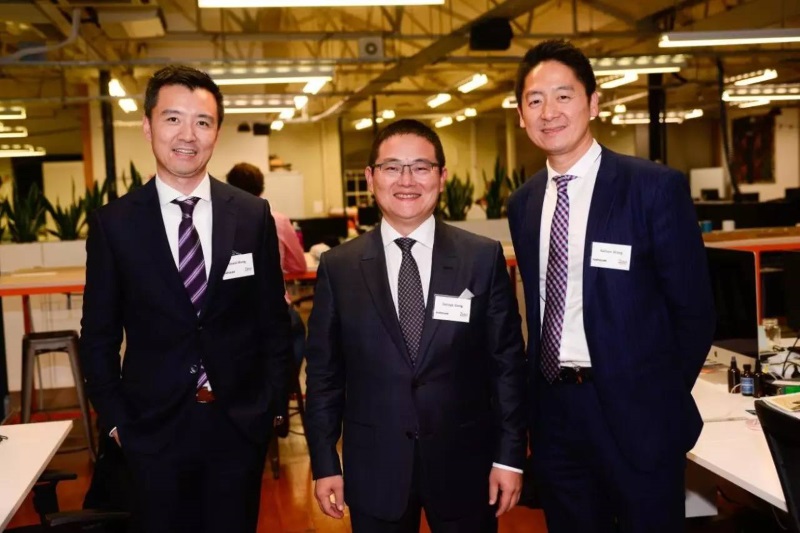 Ten Companies Selected For Zino New Kiwis Startup Challenge
July 05, 2018
Ten companies have been selected to take part in the 2018 New Kiwis Challenge, a competition for New Zealand startups with immigrant entrepreneurs, and the potential to take on global markets.
Kiwi tech's big China hope
June 19, 2018
Technology columnist Richard MacManus takes a deeper look at the opportunities in China for New Zealand technology companies and finds we have a few advantages.
The First AAA ◇ Ask Angels Anything Jᴜɴᴇ'18 Meetup End in A Satisfactory Way
June 12, 2018
AAA is an open forum version of the popular ADI.Clinic format that is running every week across the country to provide FREE advice, connections and more for Kiwi Startup Founders.
Zino "Hero hub" Kick-off Workshop in 2018
February 20, 2018
On 1st February 2018, Zino Innovation Hub (ZIH) successfully launched the first Kick-off Workshop with partners and start-ups. Zino Ventures welcomed our two new operating partners, introduced the ZIH annual plan of 2018, and shared the latest progress and growth with our investment partners and portfolio companies.
Zino Ventures Welcome New Partner – Kerry McIntosh
February 20, 2018
We are delighted to announce the joining of another New Zealand local venture capital heavyweight Kerry McIntosh to Zino.
Debra Hall Named New Zealand Arch Angel 2017
November 02, 2017
One of New Zealand's most ardent angel investors, Debra Hall, has been awarded the Angel Association of New Zealand's (AANZ) prestigious Arch Angel Award at the 10th Anniversary NZ Angel Summit on Waiheke Island.
Matchmaking with Kiwi inventors and Chinese investors
October 16, 2017
There was some unusual matchmaking taking place in Auckland on Monday involving green fairies, hair products and cashed-up Chinese investors.
New Zealand / China Venture Investment Forum
October 06, 2017
Following the success of the 'Creating New Value' forum in August 2017, we would like to extend our invitation to co-host a follow up 'Creating New Value' forum in Shanghai with Immigration New Zealand on 9th October 2017.
Callaghan Innovation welcomes new Board members
September 11, 2017
Callaghan Innovation Board Chair Sue Suckling welcomes incoming members George Gong and Stefan Korn to the Board.
'Creating NewValue' New Zealand Venture Investment Forum
August 24, 2017
The Icehouse, Angel Association New Zealand, UniServices and Zino Ventures are pleased to bring you the New Zealand Venture Investment Forum,which is made up of the forum itself and the Final Round of the 2017 New Kiwis Challenge.
Jubilee Capital leads $3m Series A in Latipay
January 31, 2017
Auckland-based fintech venture Latitude Technologies, an online payments company operating under the LatiPay, has closed a $3 million Series A investment led by Singapore-based venture capital firm Jubilee Capital Management. Others investors participating in the funding round included Tuhua Fund, the Zino Fund of New Zealand's ZIno Society and an angel investor. Existing shareholders of the company include Jim Rogers, the Chairman of Rogers Holdings and Beeland Interests.
Latipay's Alibaba tie-up targets cardless Chinese consumers
May 26, 2016
Latipay says New Zealand exporters stand to benefit from a trial that integrates its payment platform for Chinese consumers with Chinese ewallet platforms Alibaba and WeChat. Auckland-based Latipay's agreements with the two Chinese sites will allow Chinese customers to pay for New Zealand products in yuan while New Zealand sellers are paid in kiwi dollars. The company will begin beta-testing a button today which allows customers to click to pay in yuan via their chosen mobile payment platform or Chinese bank rather than using a credit card.